Description
The Blade-Tech Total Eclipse 2.0™ with Mod-Lok™ is a game-changer when it comes to concealed carry versatility. With a revolutionary auto-locking, toolless design, the Mod-Lok™ can quickly adapt to your daily life. Easily slide and lock in different attachments to adapt your holster from an IWB holster to an OWB holster. Adapt quickly and easily to any situation.
Toolless Transitions
Quickly and easily swap from OWB to IWB without any hardware or tools.
Modular Adaptability
There are a variety of quick-release Mods available to convert your holster to fit your specific needs.
Ambidextrous Holster
Suitable for left or right-hand shooters by swapping the Mod-Lok™ System to the preferred side.
Revolutionary Design
Produced in the USA with high-strength, heat-resistant polymers and designed for a superior fit.
Positive Lock Trigger Guard
Provides tactile feedback to let you know the firearm is secure.
1x Total Eclipse 2.0™ Modular Holster
2x Mod-Loks™
2x OWB Holster Mods™
2x IWB Holster Mods™
4x 3/8 Posts
4x 1/2 Truss Head Screws
INTERCHANGEABLE MOD-LOK™ SYSTEM
Every Holster-Mod™ auto-locks into the Mod-Lok™ Hub and provides an audible click for reassurance that your holster isn't going anywhere. The Quick Release Tab allows you to easily swap out the Mods whenever you are ready to change carry positions.
SECURE FIT
The Total Eclipse 2.0™ was designed to keep your firearm right where you put it. Our OWB and IWB Holster Mods are produced with high-strength polymer and grip right onto any 1.5" belt. Additionally, the Total Eclipse 2.0™ Holster features an audible click when re-holstering as well as an adjustable cant angle with the FBI Cant Mods and adjustable retention to get the most secure fit for you.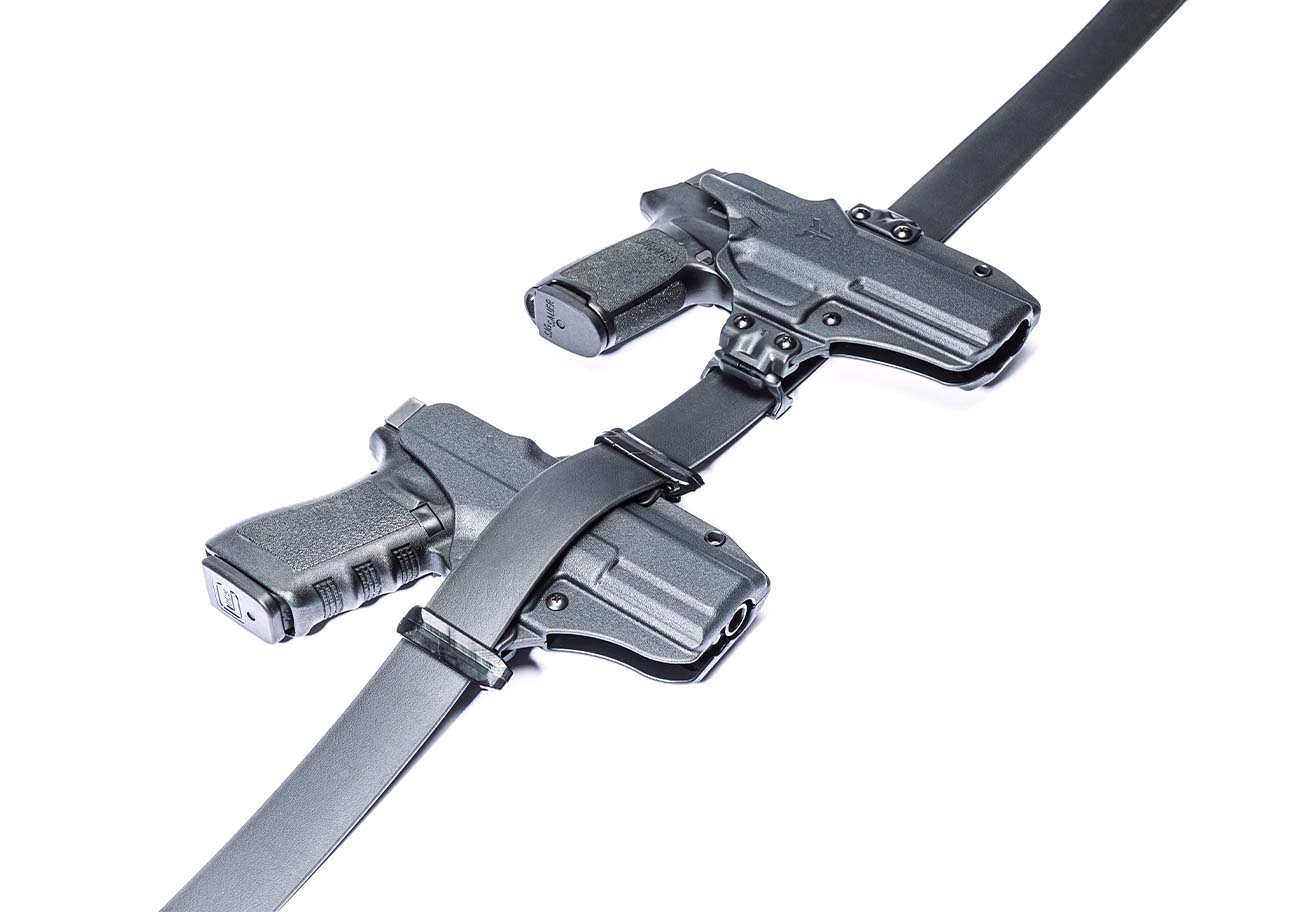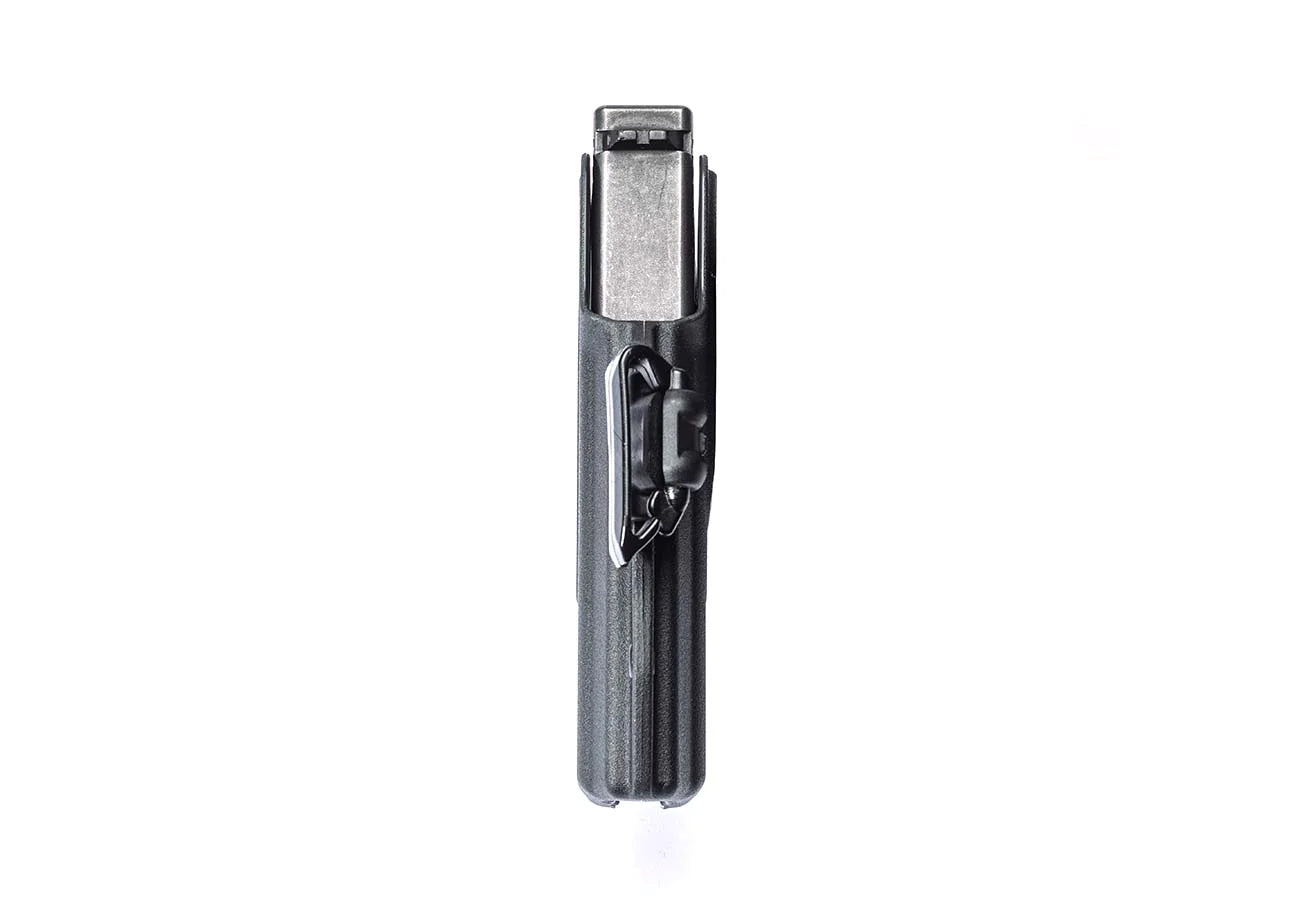 CONCEAL WHAT MATTERS MOST
Our slim-designed Total Eclipse 2.0™ Holster with Mod-Lok™ now sits closer to your body than ever before making concealed carry a breeze with this holster. Each Mod swivels 180 degrees while being locked in so your holster can naturally move with your body and avoid printing.