Description
The Blade-Tech Tek-Lok belt attachment is the industry gold standard when it comes to belt mounting solutions. Innovative and versatile, the Tek-Lok can accommodate up to a 2.25" belt as well as a multitude of mounting positions with 9 mounting holes to accommodate a variety of sheaths, holsters, and whatever else you can think of. There's a reason why our Tek-Lok has been one of the most widely used and imitated belt attachment accessories we make. It just works.
Versatile
With 9 mounting holes and a multitude of mounting positions, the Tek-Lok can be mounted on all sorts of stuff.
Quick Release Tabs
The hinged two-piece Tek-Lok frame is locked into place with two release tabs and unlocked by pressing both release tabs toward each other.
Secure
Featuring an intuitive double locking system, the Tek-Lok will stay on your belt even with extreme force applied to it.
Adjustable Shims / Belt Sizing
Two belt shims keep the Tek-Lok in place on the belt. These interlocking bars can be set to match the belt width, leaving a channel of the correct size.
Precision Molded Design
Made in the USA with high-strength glass-filled nylon
Tek-Mount Receiver with No Attachment
1x Tek-Lok
3x 1/4" Truss Head Screws
3x 3/16" Posts
3x .125" Rubber Spacers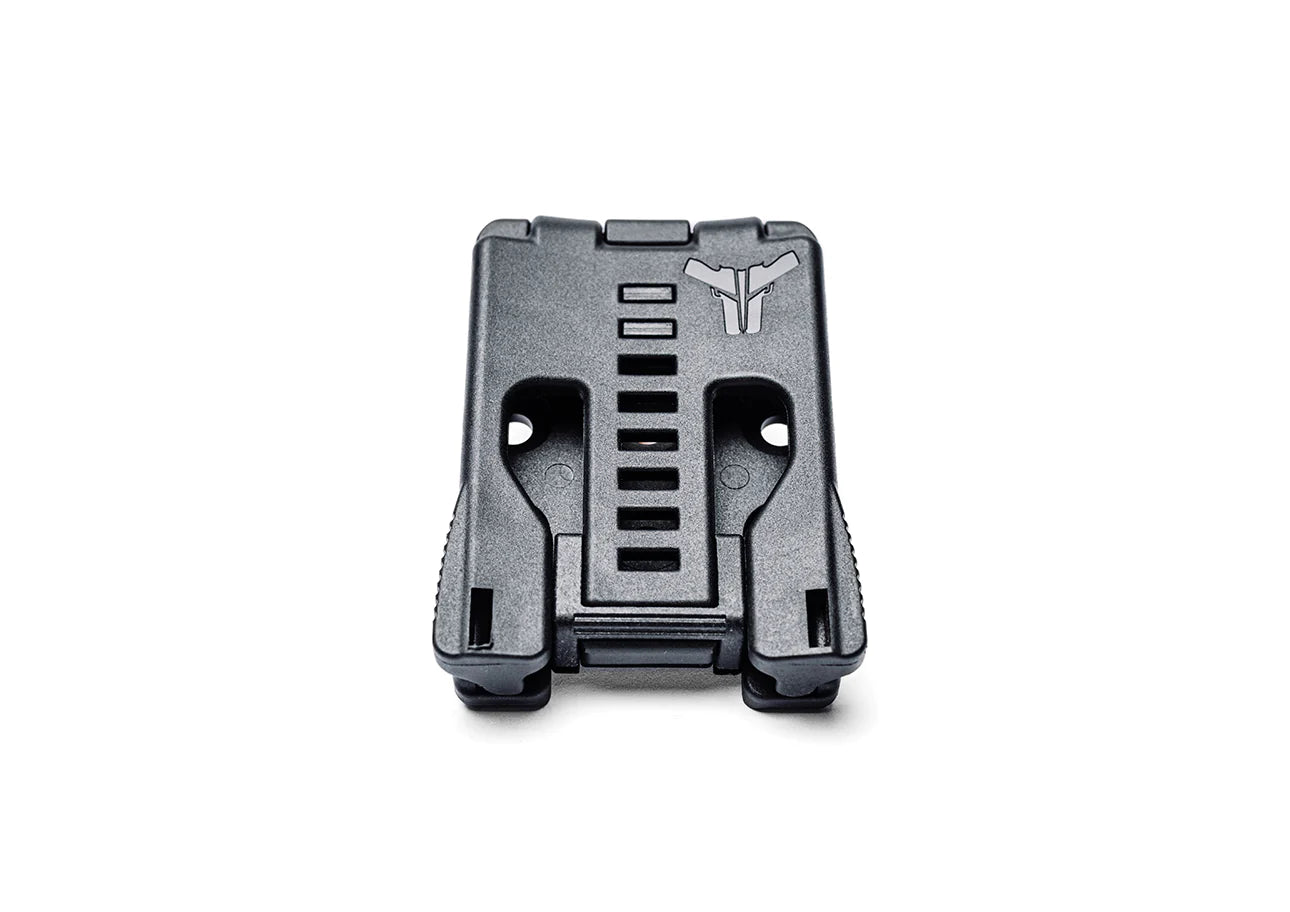 DUAL LOCKS
With two locks, the Tek-Lok only comes off your belt when you want it to. The rotating secondary lock prevents the first lock from actuating unintentionally.
BELT SIZE
Tek-Lok fits on a huge variety of belt sizes. From 1.5" every day carry belts to 2.25" duty belts the Tek-Lok can fit on them all.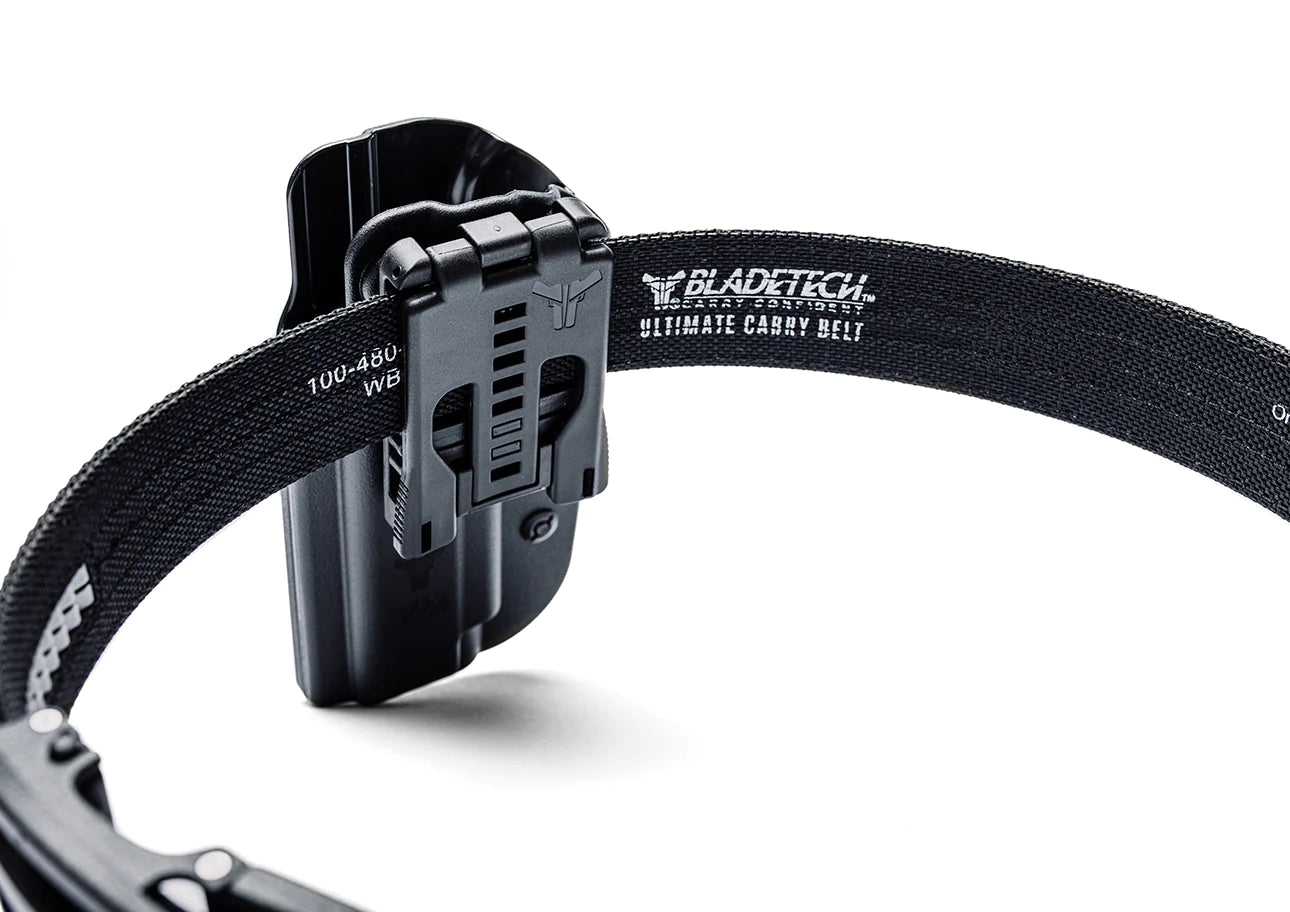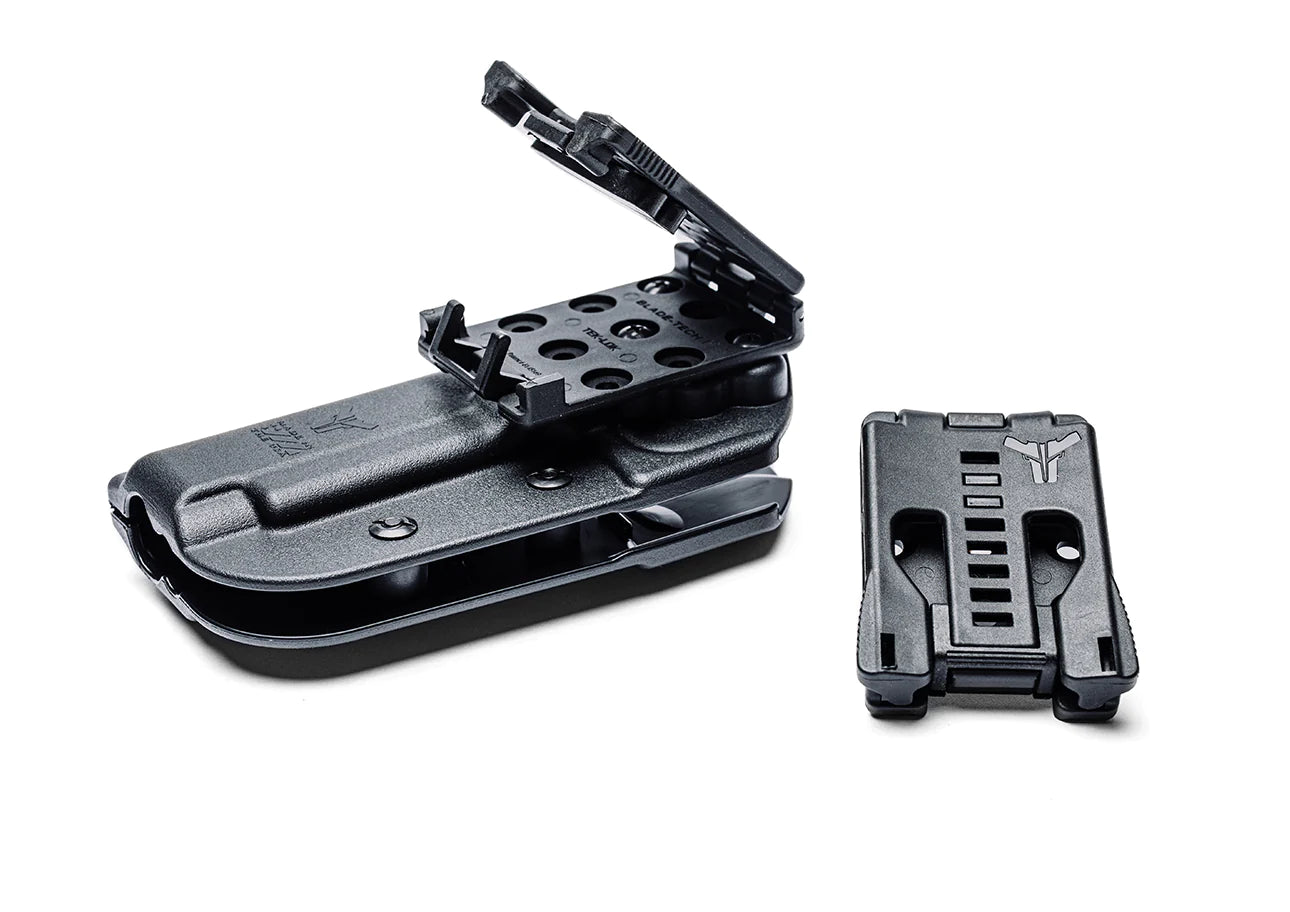 ADJUST FOR THE PERFECT FIT
Two adjustable belt shims keep the Tek-Lok firmly locked onto duty belts or competition belts. Remove 1 shim or two to get the exact fit you want.