Description
The Blade-Tech Molle-Lok gives you the convenience and versatility you need when customizing how you carry your gear. The Molle-Lok is designed for both stability and ease of use, even under the harshest of conditions making it perfect to use with duty gear. A spring-loaded pin and lock system snaps into place, securing the item to you while also offering you the convenience of easily rearranging your gear. Each Molle-Lok is engineered to be attached to a wide range of gear, including holsters, mag pouches, and light pouches.
High Strength Polymer Construction
Made with Impact-Modified Nylon 6/6, providing enhanced toughness while maintaining excellent strength, stiffness, and flexibility.
Quick Release Lock
The spring-loaded lock can be quickly unlocked and the Molle-Lok moved around. With a metal locking bar, your gear isn't going anywhere.
Dual Mounting Surfaces
With six holes on both sides of the Molle-Lok, you've got options on how to mount your gear and how high you mount it.
Next Level Modularity
Easily put gear on your vests, belts, or anything else that uses MOLLE Webbing. From mag pouches to knife sheaths, the Molle-Lok has it covered.
2x Molle-Lok 3" Molle Attachments
4x 5/16" Flat Head Screw
4x 1/8" Post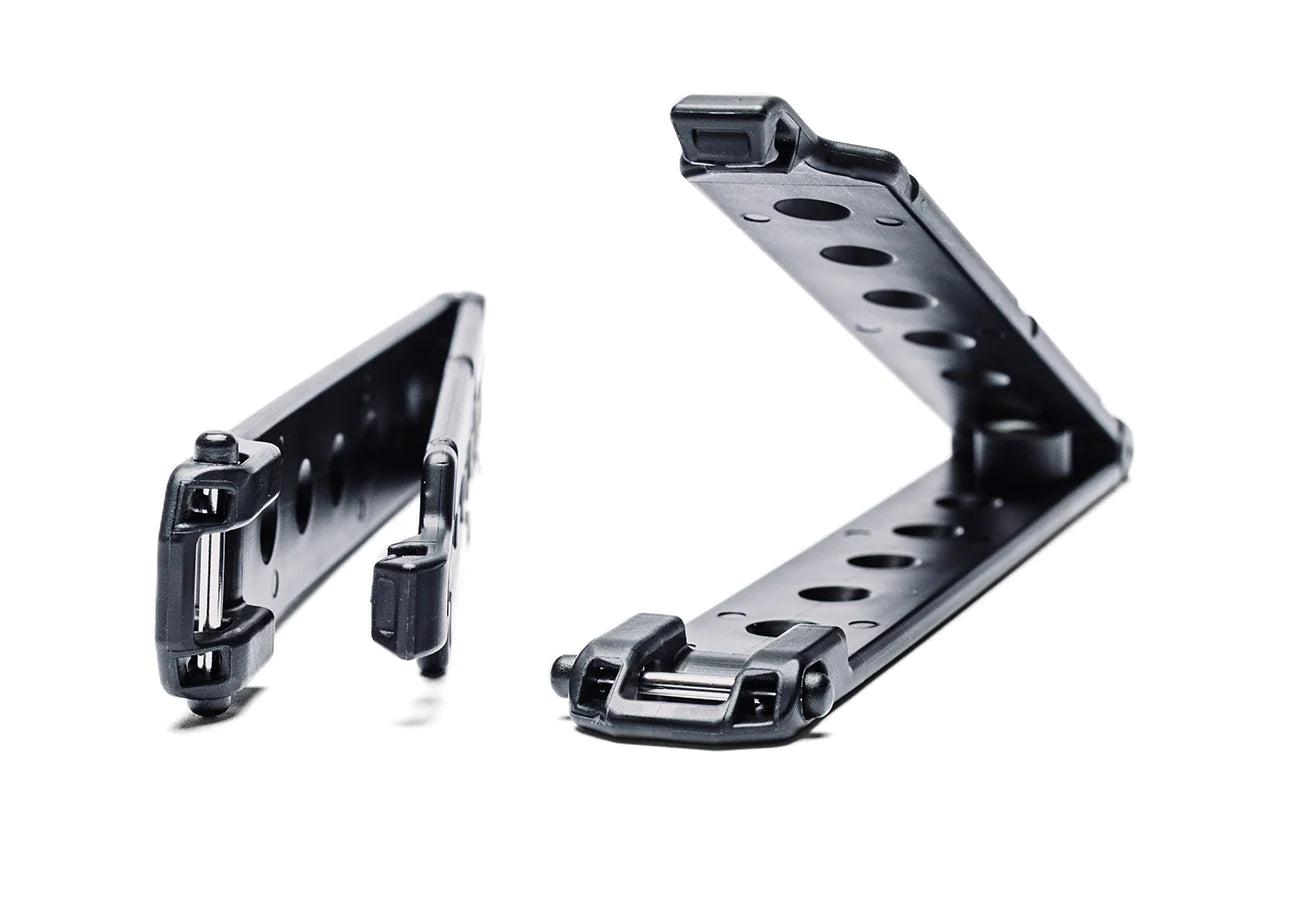 SPRINGLOADED
With a spring-loaded, stainless steel pin at the center of the Molle-Lok's latching system, the Molle-Lok can be quickly undone yet stays secure and locked to your gear even during the rigors of duty use.
MOUNTING
Molle-Lok can be mounted easily on Molle webbing or our TMMS for added modularity. It's also compatible with our Signature Double Mag Pouch as well as the AR-15 Mag Pouch.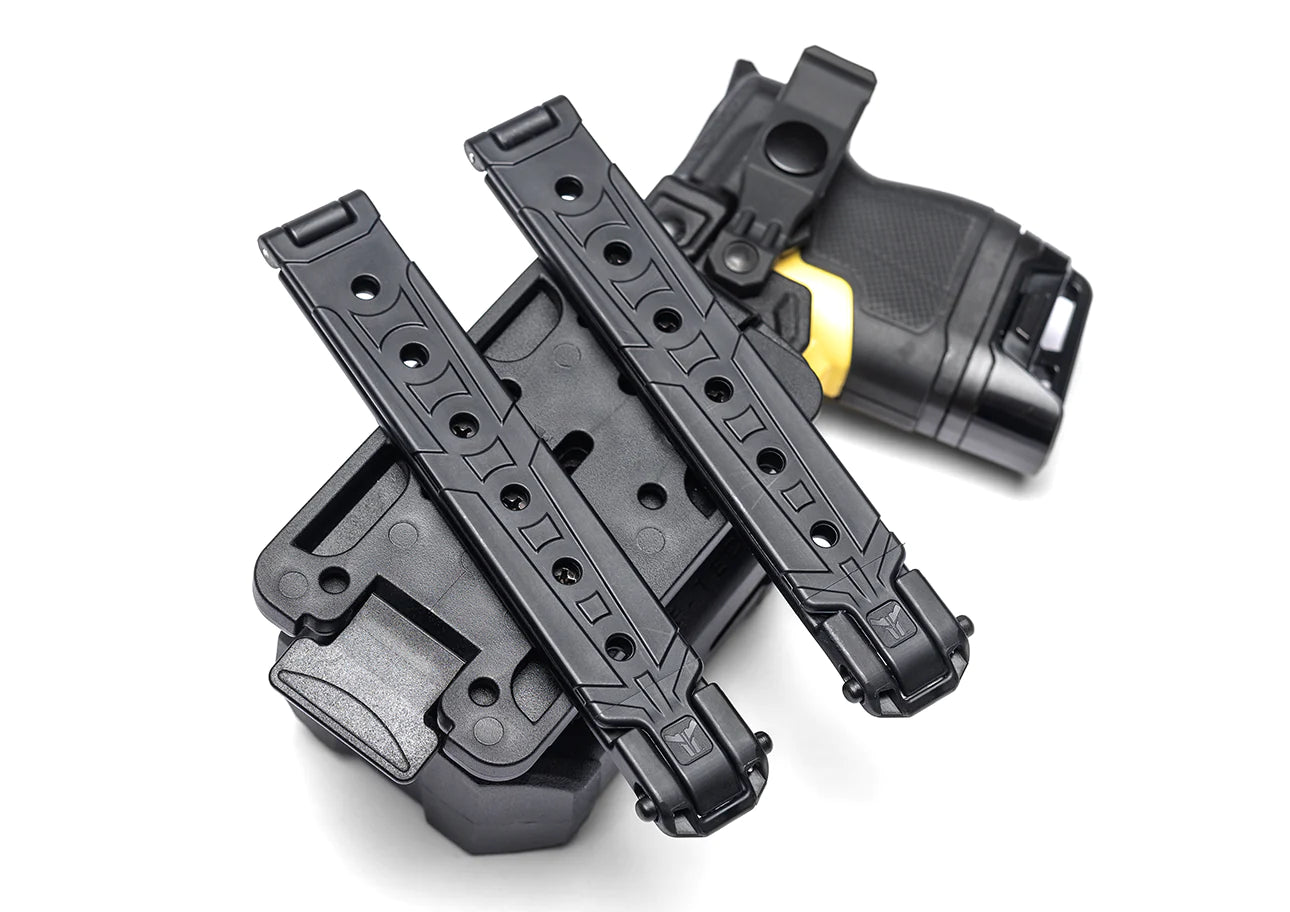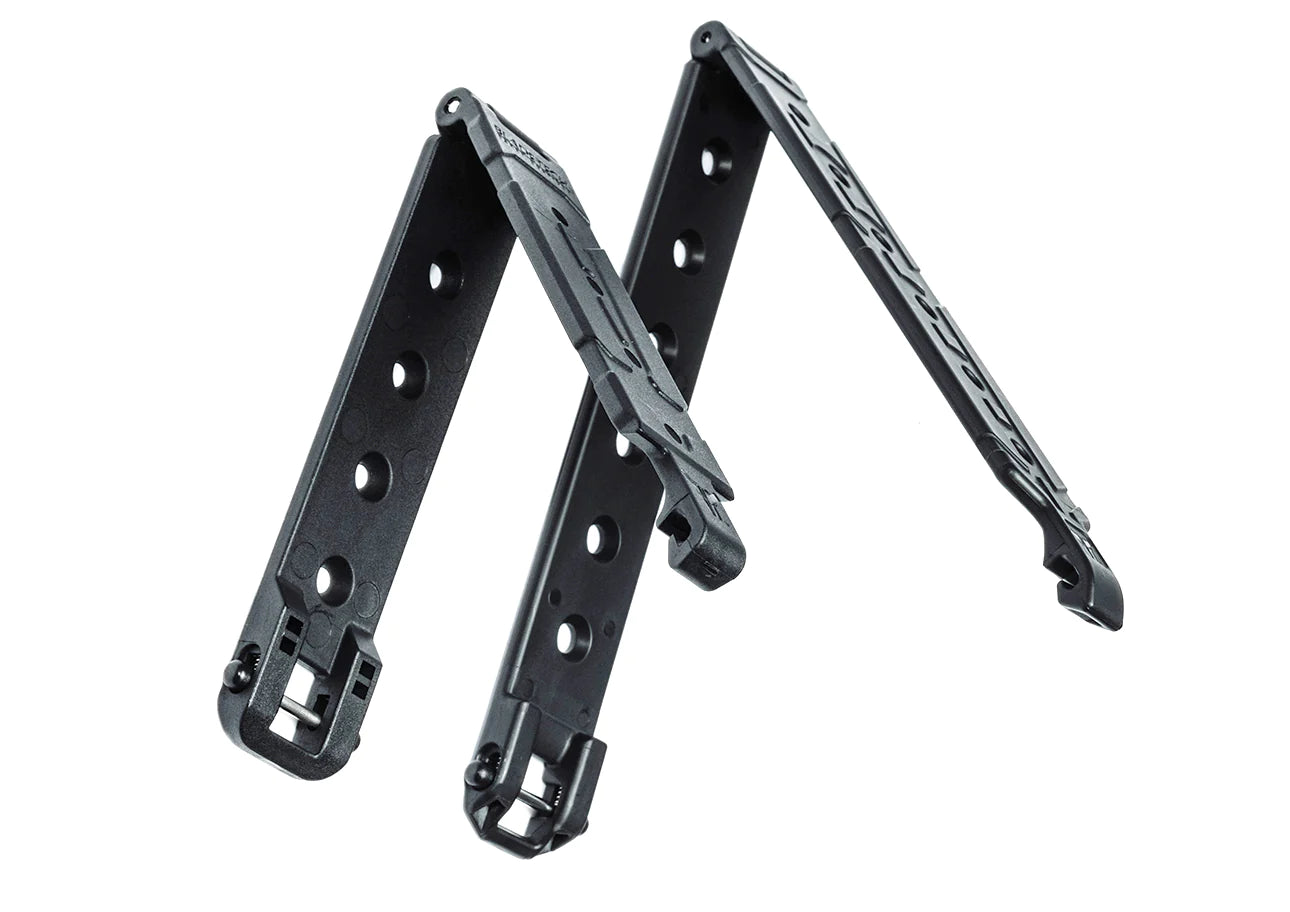 SIZES
Our Molle attachments are available in 3" and 5" versions which allow for mounting whatever you need whether it's Blade-Tech gear or your own crafted duty gear solution.