Description
The Blade-Tech Mod-Lok™ Upgrade Kit is designed for our Total Eclipse® 1.0 owners who still enjoy running their current holster but want the innovative and versatile benefits the Mod-Lok™ System offers. Our Mod-Lok™ Holster Mods allow you to quickly change carry styles and placements in just a matter of seconds. This is a great way to bring an upgrade to your trusted holster and give yourself a selection of new carry styles and variations.
Toolless Transitions
Quickly and easily swap from IWB to OWB without messing with any hardware or tools.
Modular Adaptability
There are a variety of quick release Mods available to convert your holster to fit your specific needs.
Revolutionary Design
Produced with high-strength, heat resistant polymer and designed for a superior fit.
Auto-Locking Capability
The Mod-Lok™ provides an audible click when every Mod is properly inserted providing reassurance that your holster is secure.
Quick Release Tab
Every Mod-Lok™ is designed with an intuitive Quick Release Tab making switching out your Mods effortless.
2x Mod-Loks™
2x IWB Mods™
2x OWB Mods™
4x 3/8" Posts
4x 1/2" Truss Head Screws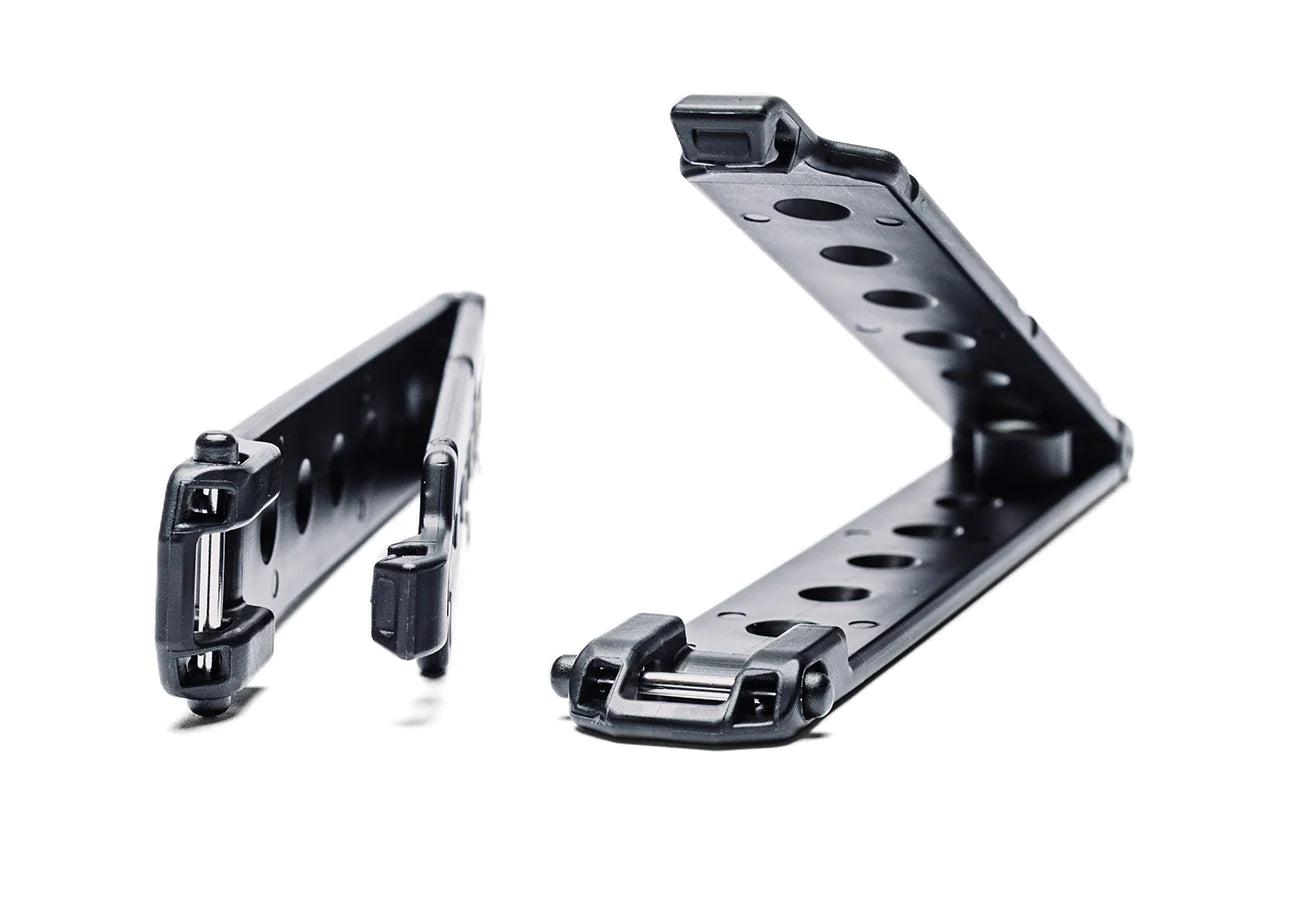 SPRINGLOADED
With a spring-loaded, stainless steel pin at the center of the Molle-Lok's latching system, the Molle-Lok can be quickly undone yet stays secure and locked to your gear even during the rigors of duty use.
MOUNTING
Molle-Lok can be mounted easily on Molle webbing or our TMMS for added modularity. It's also compatible with our Signature Double Mag Pouch as well as the AR-15 Mag Pouch.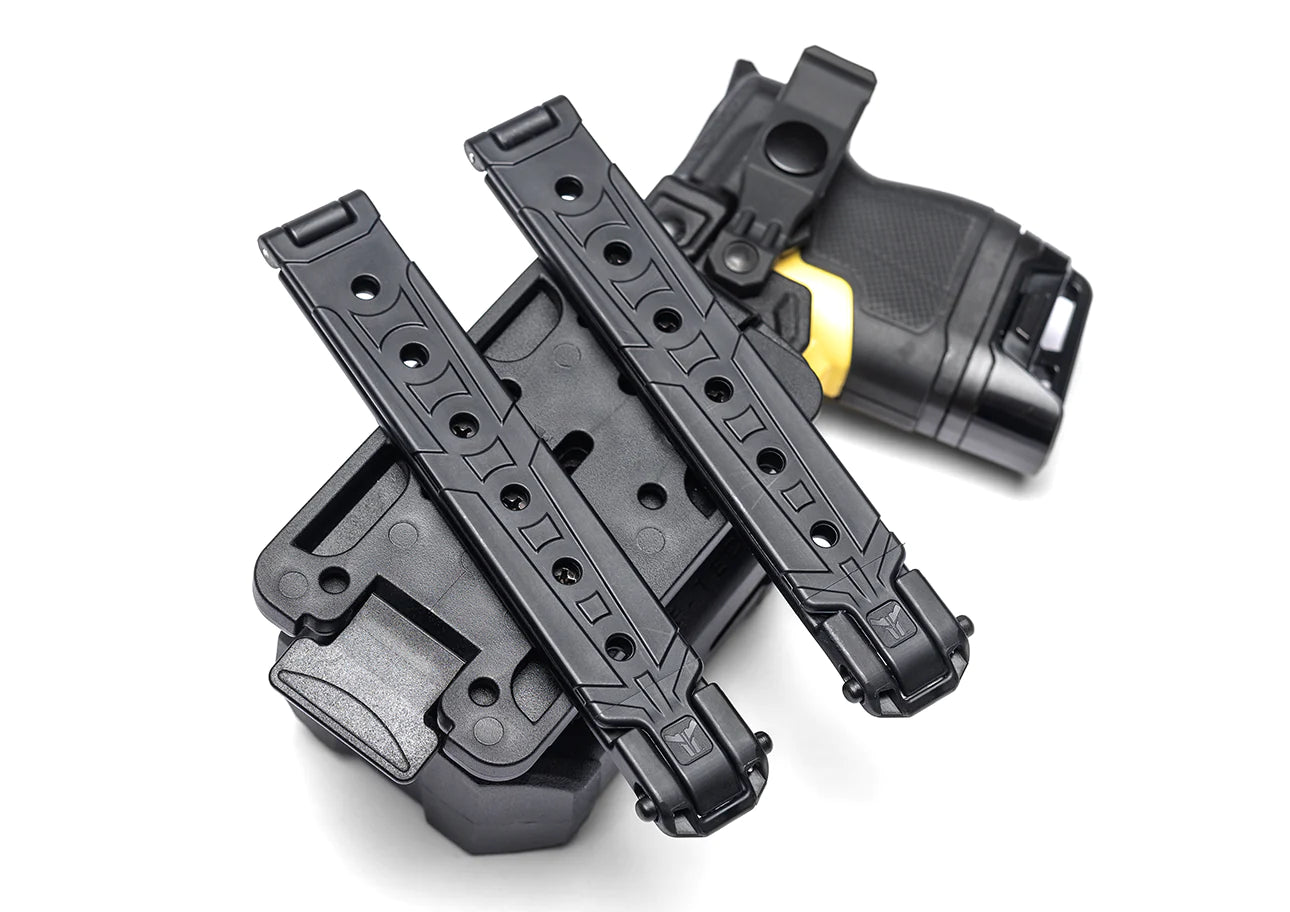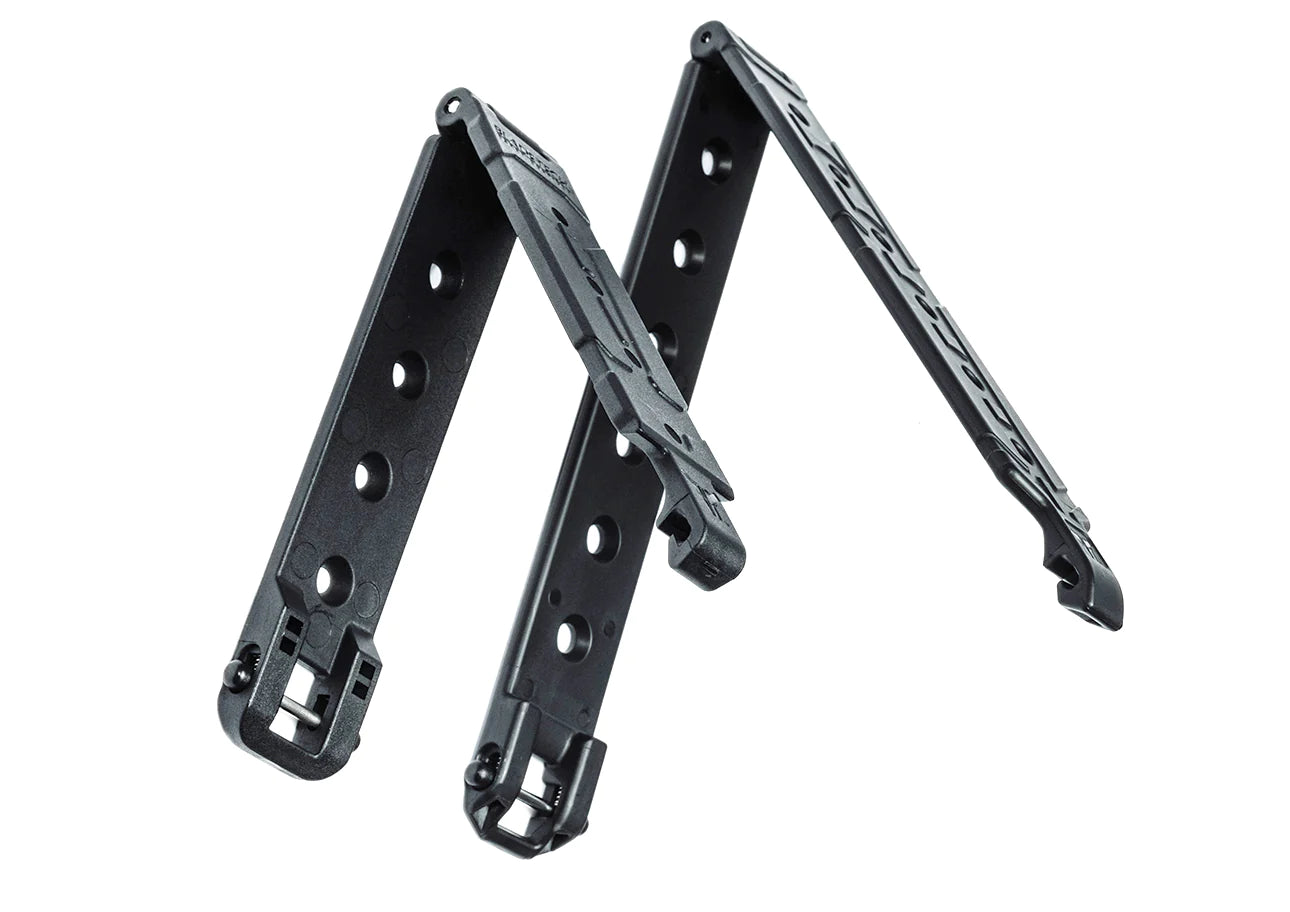 SIZES
Our Molle attachments are available in 3" and 5" versions which allow for mounting whatever you need whether it's Blade-Tech gear or your own crafted duty gear solution.